SERFOR, a public agency which manages and promotes the sustainability of the forestall and wild fauna sector, has –through their Executive Director Sr. Alberto Gonzáles-Zúñiga– given to Tatiana Espinosa, ARBIO Director, a recognition for her work in the Madre de Dios region since 2010.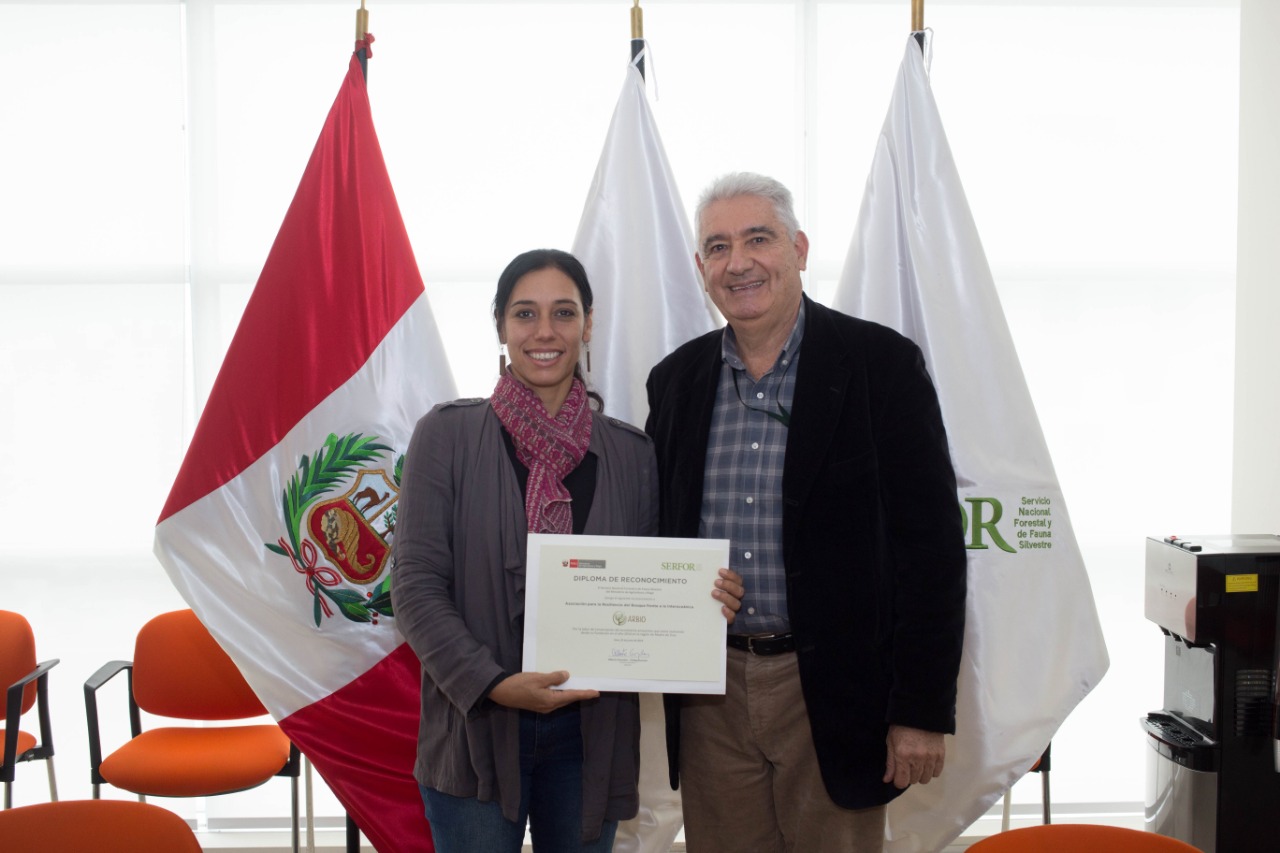 This recognition is an incentive to continue with the protection activities in the rainforest of the Las Piedras district, Tambopata province.
This area is part of the Tropical Andes Biodiversity Hotspot and houses the biggest percentage in the world of endemic plants and animals. The Las Piedras river is the longest affluent of the Madre de Dios river, and is located in the lower lands of the Amazon – also known as the Low Jungle due to being below 400 meters above sea level. The highest parts of the Las Piedras river are protected by the Alto Purús National Park. River down Alto Purús is the Madre de Dios National Reserve, official territory of the Mashco-Piro natives, who continue to live in voluntary isolation since the days of the rubber exploitation boon in the 1860's.
River down from the Madre de Dios Natural Reserve there exist commercial wood concessions and the native territories of Monte Salvado and Puerto Nuevo. Below the wood concessions and the indigenous communities there's the Brazilian nut concessions and various little native and mixed communities, including the mixed communities of Lucerna and Sabaluyoc.
In this part of the Las Piedras river shore there's also various big private concessions oriented towards conservation,
like the Las Piedras Amazon Center (LPAC) –administrated by the ARCAmazon organization–, the Arbio forest –managed by us–, the Jungle Keepers concession, and an organization named Hoja Nueva which also operates in the US. All of them have conservation activities and partake in ecotourism and investigation. In this way, a conservation corridor that serves as a buffer for the protection of the Madre de Dios Territorial Reserve is consolidated and thus reduces its vulnerability to illegal activities (logging, mining, drug trafficking, among others).
ARBIO has received this recognition for the professional work carried out in the conservation concession where research activities are also performed on forest species threatened with illegal logging.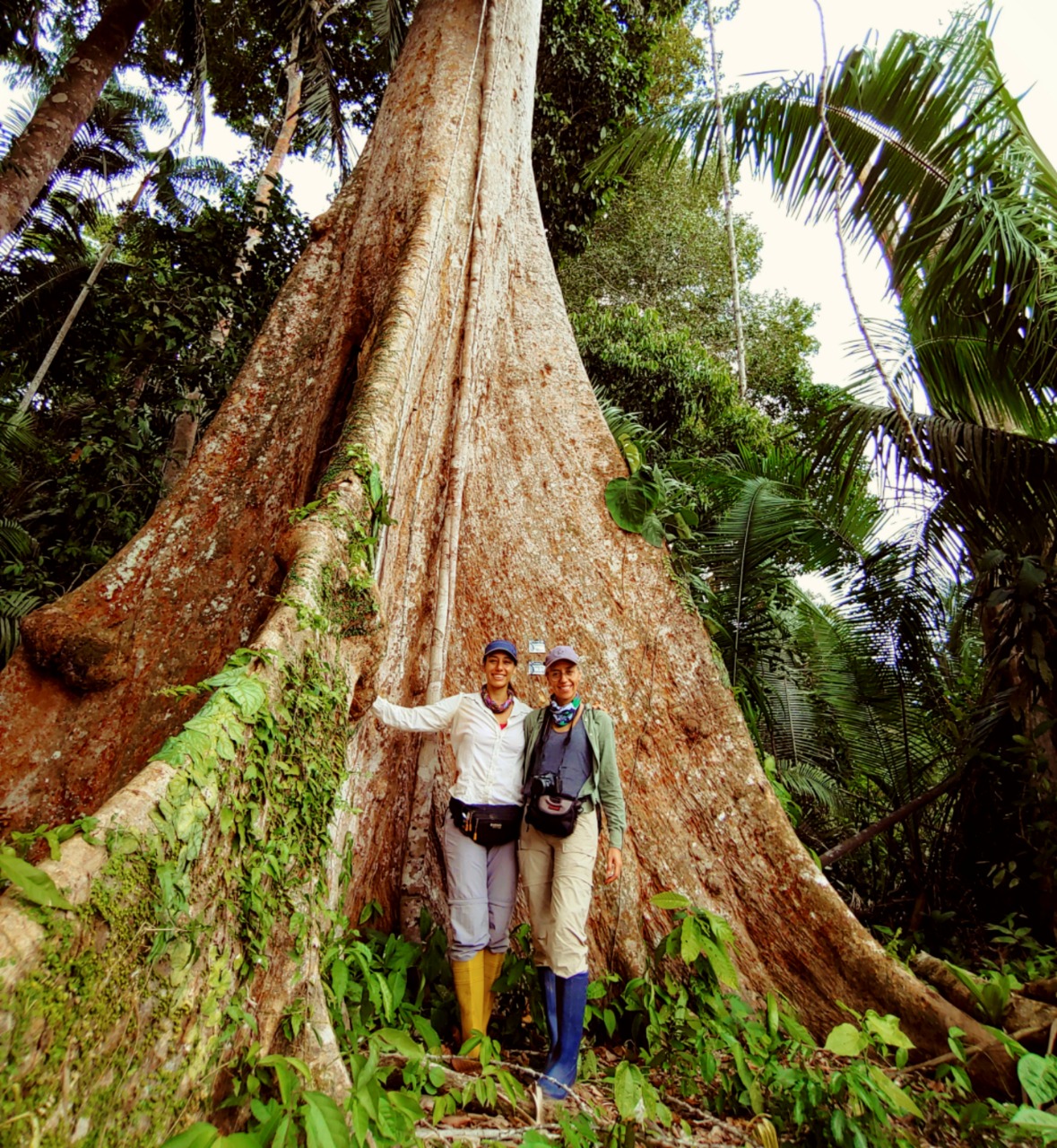 As well for being pioneer in the creation of an innovative system that uses technology to involve civil society and the private sector in the care of our Amazon.
You can make a difference!
Save the rainforest with ARBIO: