Tatiana Espinosa has been awarded by the Ministry of Women with an exceptional medal in merit to her outstanding activities in care and protection of the environment, as well as the conservation of biodiversity.
During the ceremony, vice-minister Carolina Garcés stressed the importance of this medal and thanked women for fighting for their rights and being a valuable example for everyone.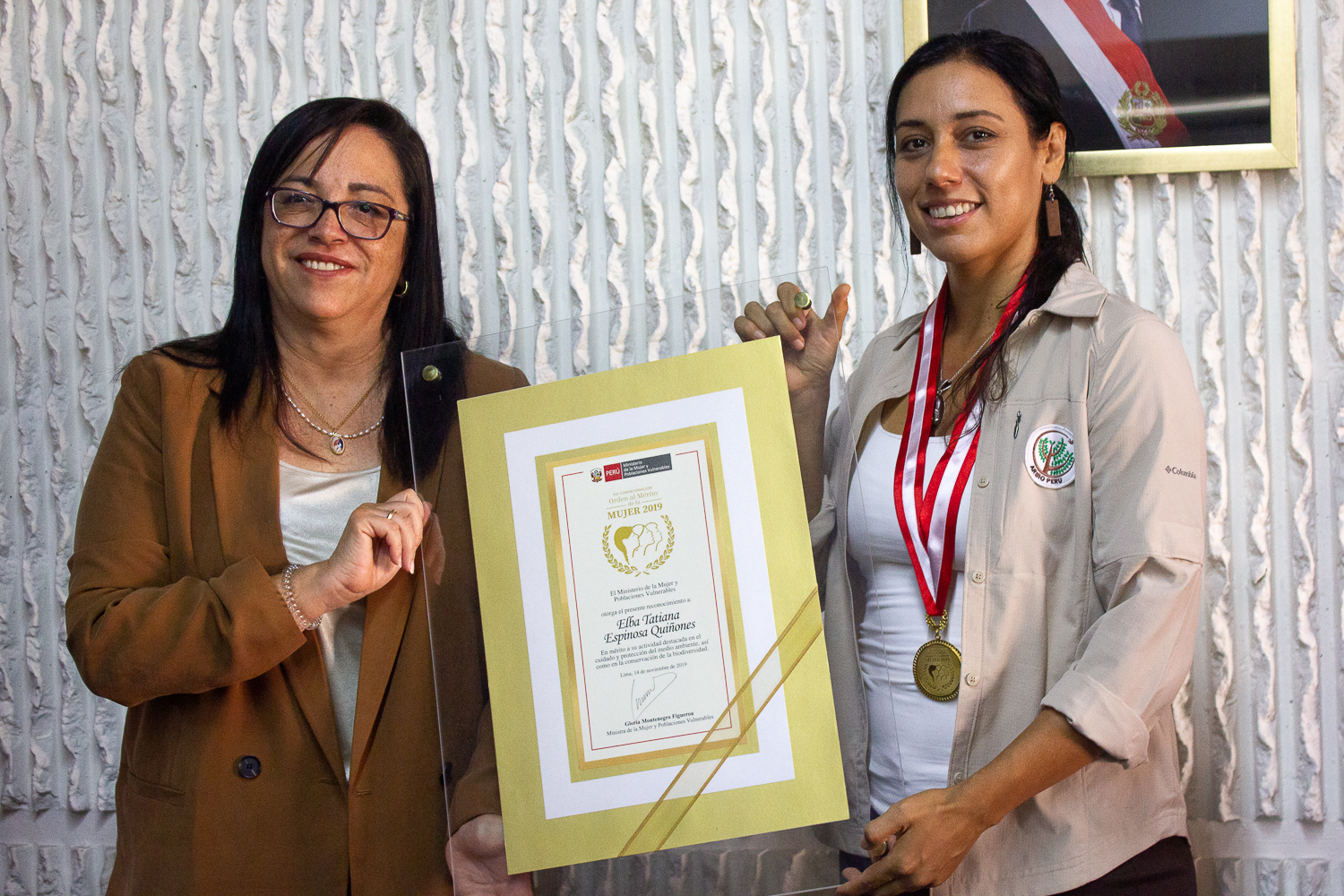 Along with Tatiana, Mariana Costa Checa was also awarded for her leading work in the promotion and participation of women in technological innovation.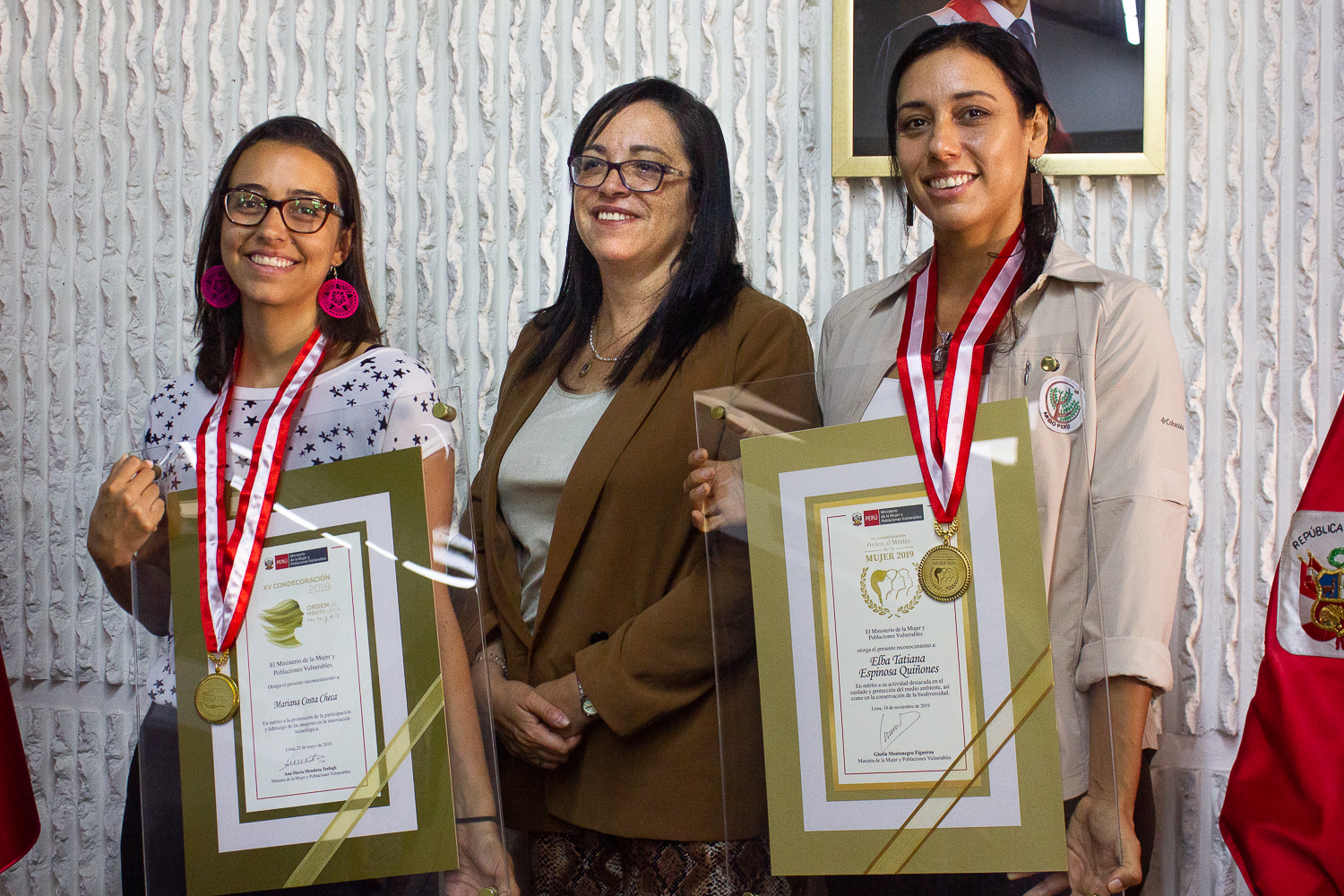 This award is the acknowledgement given to Peruvian women who excel in different social areas, for their oath with the defense and promotion of equality among men and women, and their constant fight against discrimination based on gender. Fifteen women were awarded for being renown among the public for their contribution, from many places, to the equalitarian development of the country.
Tatiana has been internationally awarded with the Jane Goodall Hope and Inspiration Ranger Award for her conservation work in the river basin of the Las Piedras river – Madre de Dios.
This award was given the 12th of November of this year in Nepal by the International Ranger Federation, The Thin Green Line Foundation, and International Union for Conservation of Nature/World Commission of Protected Areas; and it was awarded to the person who, despite how many obstacles they faced, has managed to push forward conservation actions to protect endangered areas and species, this way inspiring the people around them.
TATIANA AND THE AMAZON
During the ceremony Tatiana remarked on the need to keep gathering people's efforts in the Amazonic region, even more so because the indigenous women are a vital part of the preservation of the ecosystems and the biodiversity, as well as being the most vulnerable to the inequality and the effects of global climate change.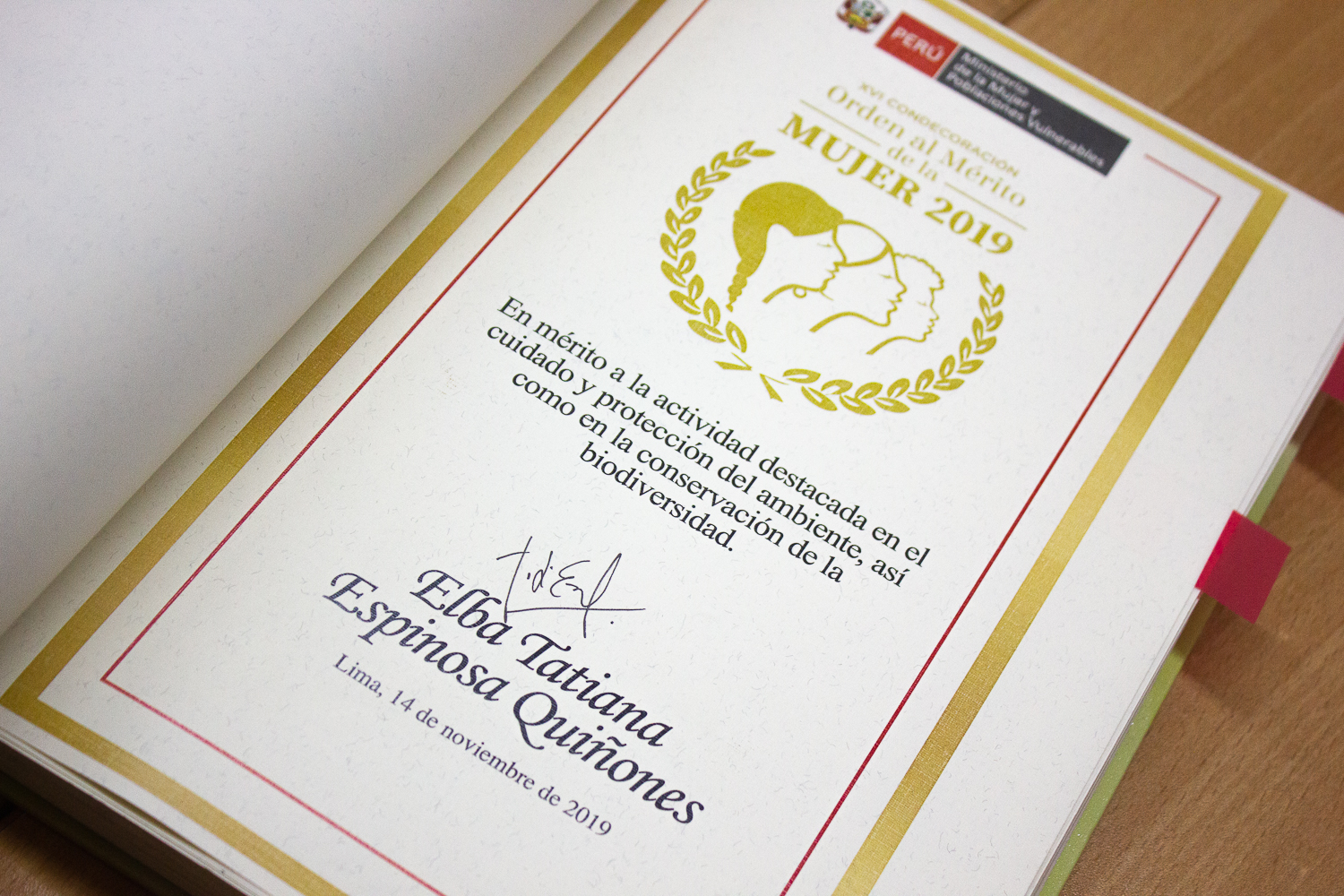 She also commented on the importance of joining efforts with initiatives like Maria Costa Checa's – her connection between women and lab development and innovation work – because her own conservation work in the rainforest needs these technological tools to spread these actions with society under the concept of "Shared Conservation".
Everyone can be a part of the conservation of the Amazon by adopting a hectare or a great tree from the forest Tatiana studies and protects.