Photographic Safaris: Tips to photograph nature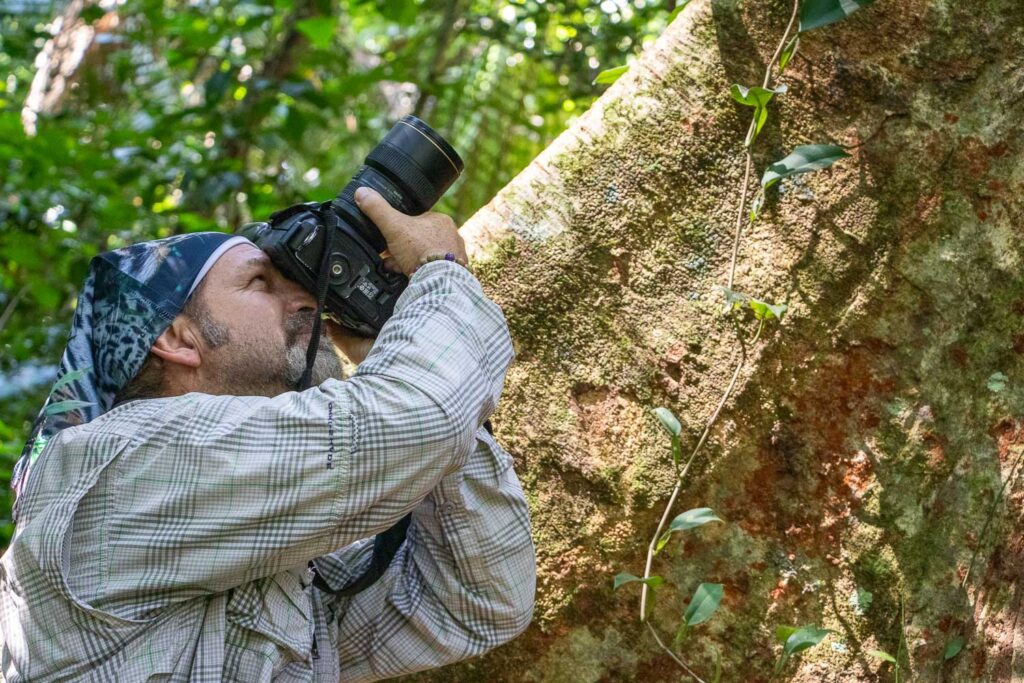 The aim is to spread awareness about the role and importance of each species in the ecosystem through photography.
The words photo and safari have different meanings, but when combined, they give the traveler an idea of what one can hope to find when embarking on a photographic safari: a trip or an expedition where to explore or investigate, bringing the photographer closer to the wildlife.
If you have been thinking about traveling to the Jungle or to another place, it is important that you know some tips to correctly photograph nature and animals. A good composition is key to a good photograph, but breaking the standards also generates a different and valid vision.
"Wildlife photography as a hobby within nature tourism is one of the disciplines that has experienced the greatest growth in recent years, because it is changing the way in which new generations approach and begin to get to know nature" assures nature photographer specialist Michael Tweddle. For that reason, he is providing some tips to keep in mind when photographing biodiversity:
It is essential to have patience and interpretation;

One of the skills that any amateur or professional wildlife photographer should possess is patience combined with interpretation and anticipation. Studying and knowing how to read the environment and the behavior of the wildlife, being respectful and not disturbing the animals.

The lenses can vary depending on what you want to capture;
the most common is to use long-range lenses such as a zoom or a telephoto lens to focus the animal on the final image. However, wider lenses are also useful to be able to compose a wider image showcasing the species along with its natural habitat. For details or the smaller species like frogs or insects, on the other hand, it would be better to go for a macro lens.
Learn to predict the animal's movement;

To find a good composition, you need to predict where the animal will move to, searching for a good angle and focusing on its behavior. It is always important to do tests by technically calibrating the camera: speed, continuous focus, etc.

Understand the natural light of the forest;

the management of light in the forest is very different from that of an open space. We must concentrate on directionality, movement, lines, and know how to combine the elements in front of us, seeking a good balance in the image.
In line with the economic reactivation that Mincetur seeks through its Turismo Emprende program, ARBIO Peru, along with nature photographer Michael Tweddle and other specialists, gave free talks about "Photographic Safaris Online" with the aim of capturing the attention of future tourists, and publicize the enormous biological wealth and importance of the Amazon ecosystem.