Taricaya and ARBIO Perú join forces in a cooperation alliance for the conservation of the Amazon's biodiversity. The collaboration between two organizations dedicated to the conservation of the Amazon is crucial in protecting the natural resources and promoting a sustainable development of the region.
Taricaya
Taricaya Ecoreserve is an organization with a 476 hectare concession in the rainforest of the Madre de Dios river, and they've been carrying out ecotourism activities since 2001. Located in the border with the National Tambopata Reserve at the shores of the Madre de Dios river, Taricaya is dedicated to wildlife rescue and biodiversity conservation projects. They boast a rescue center, and follow an exhaustive process to release and re-integrate the rescued wildlife back into their natural habitats. For this magnificent labor, they count on a workforce that includes international volunteers from across the globe.
ARBIO Perú
As ARBIO, we've maintained a mutual collaboration relationship with Taricaya for years now. This is in part thanks to the friendship between the Espinosa sisters and Fernando Rosemberg, Taricaya's founder. We've supported each other in crucial moments – such as the fundraising ARBIO promoted via donations to help out their rescue center after it was inundated by the Madre de Dios river overflowing in 2021.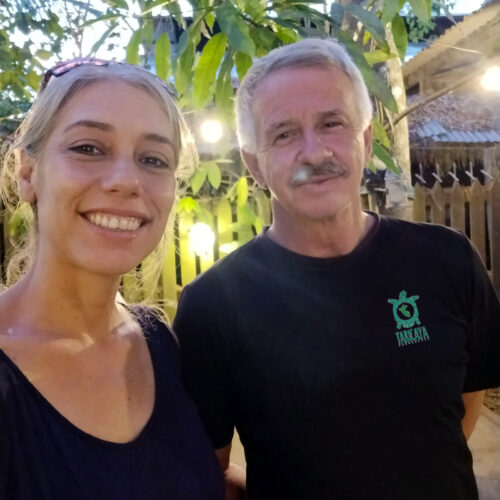 Cooperation alliance for conservation
Both organizations have the same purpose – encouraging the conservation of biodiversity by promoting the development of eco-sustainable activities. Despite ARBIO being located in the Las Piedras river, which is a different basin from the Madre de Dios; starting this year, both organizations are coming together to develop projects in the region. The ecotourism forest of Taricaya and the conservation forest of ARBIO share a very important similarity: they both have a great quantity of millenary trees whose study and conservation is the topmost priority.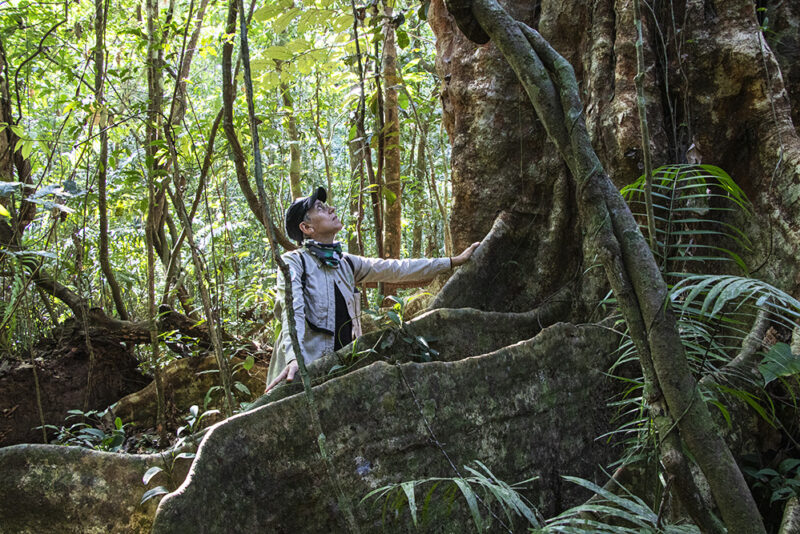 If the efforts aren't focused on the conservation of these great trees, the Amazon ecosystem will undoubtedly collapse without a means to host the wildlife that inhabits it. The fauna depends on a healthy forest, and such a forest is one that maintains its foundation pillars in place: the millenary trees.
ARBIO and Taricaya formally join forces to carry out actions and efforts, and share abilities and knowledge that will allow them to develop and reinforce conservation projects in a joint manner – such as activities, workshops, and investigation projects.
By: Nicoletta Zucconi