International Ranger Federation gave her the Jane Goodall award
Tatiana Espinosa has been fighting for the conservation of the Great Trees of the Peruvian Amazon for over a decade.
Nepal, November 12th, 2019. Standing before hundreds of park rangers from reserves in the most far-out places of the planet, the Peruvian Tatiana Espinosa received the Jane Goodall award in the name of Perú, in the name of the Amazon.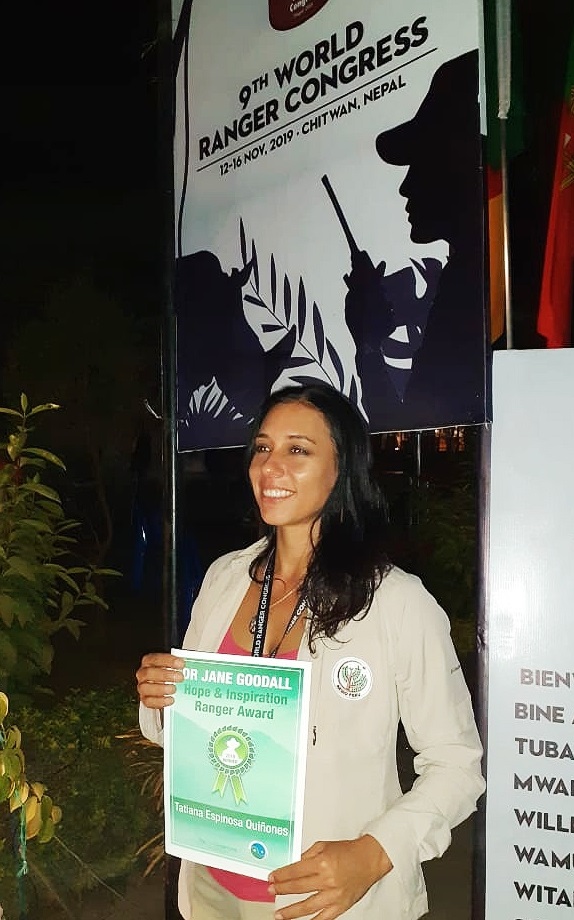 A decade ago, the executive director of the Association for Forest Resilience against the Interoceanic Highway– Arbio (http://www.arbioperu.org/), took it upon herself to manage a forest reserve in Madre de Dios. She didn't do so in order to extract wood or other resources, however, she did it to protect big tree species in the Amazon like the Shihuahuaco, which is currently under constant threat of illegal logging endangering its very existence.
The International Ranger Federation gathers thousands of men and women from over 40 countries around the globe who put their lives on the line for the protection of nature. The park rangers are recognized by the governments as the main defenders of the reserves, forests, and other protected areas of the world.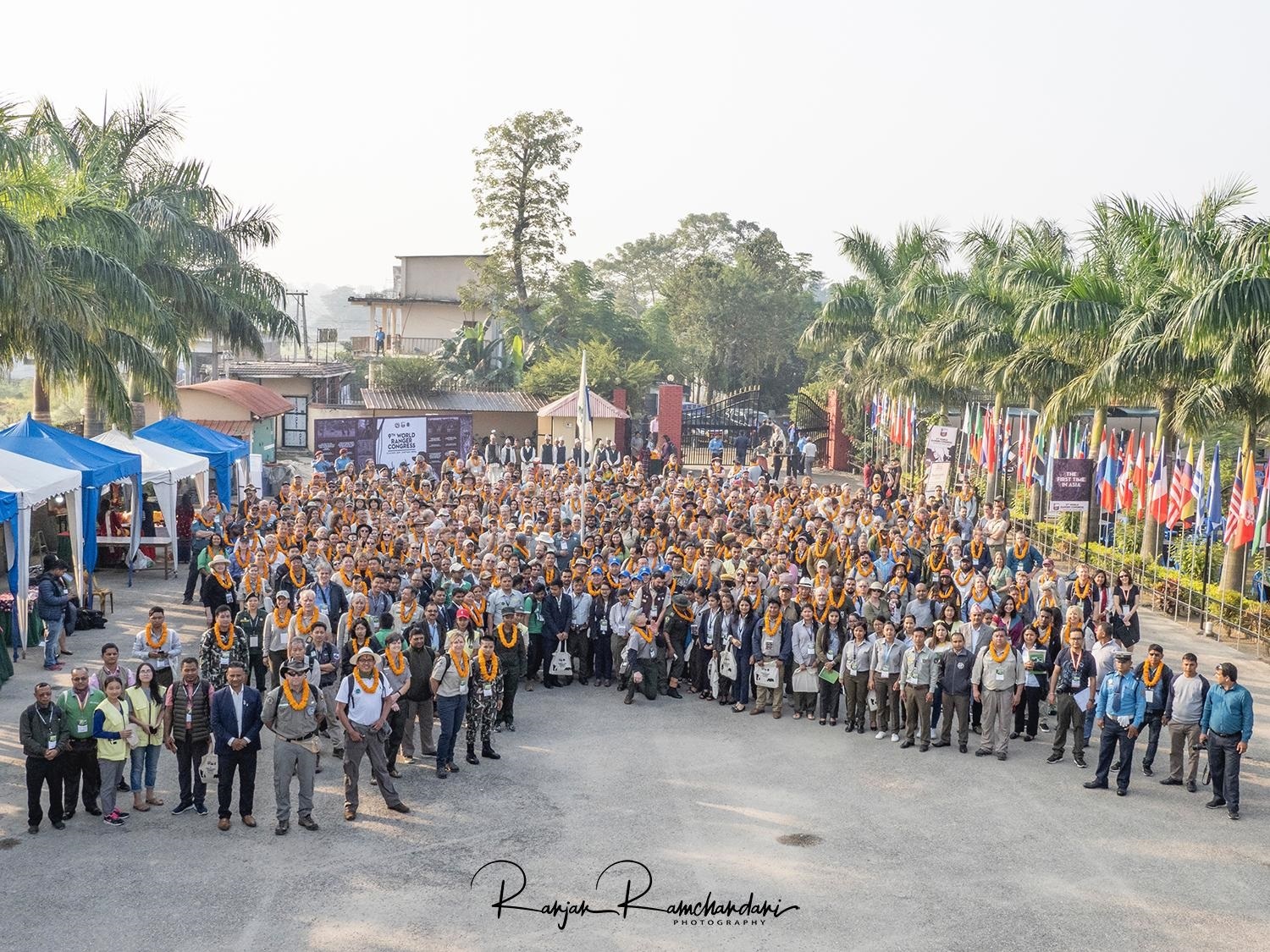 Photo: Ranjan Ramchandani's

The Jane Goodall Hope and Inspiration Ranger Award is given out by the International Ranger Federation (IRF), The Thin Green Line Foundation, and the International Union for Conservation of Nature/World Commission of Protected Areas (IUCN/WCPA) to whoever has managed to carry out conservation actions to protect threatened areas and endangered species, thereby inspiring others, despite the many obstacles in the way.
Jane Goodall is a primatologist designated by the ONU as Peace Messenger for her constant work in the conservation of chimpanzees and other species in the national parks of Tanzania. She dedicated over 50 years of her life to conservation, and is an inspiring example for the rest of the world. When obtaining the award in Nepal, Tatiana said: "We are her hands on the soil."
Like so, the Peruvian Forestry Engineer and investigator takes the risks of forest conservation upon her shoulders by voluntary initiative. Despite the many challenges Tatiana and her team have to overcome, her dedication and commitment will remain unwavering. However, she does recognize her efforts
"are not enough, and only a part of a greater responsibility where the community, the government, and the private sector should all contribute."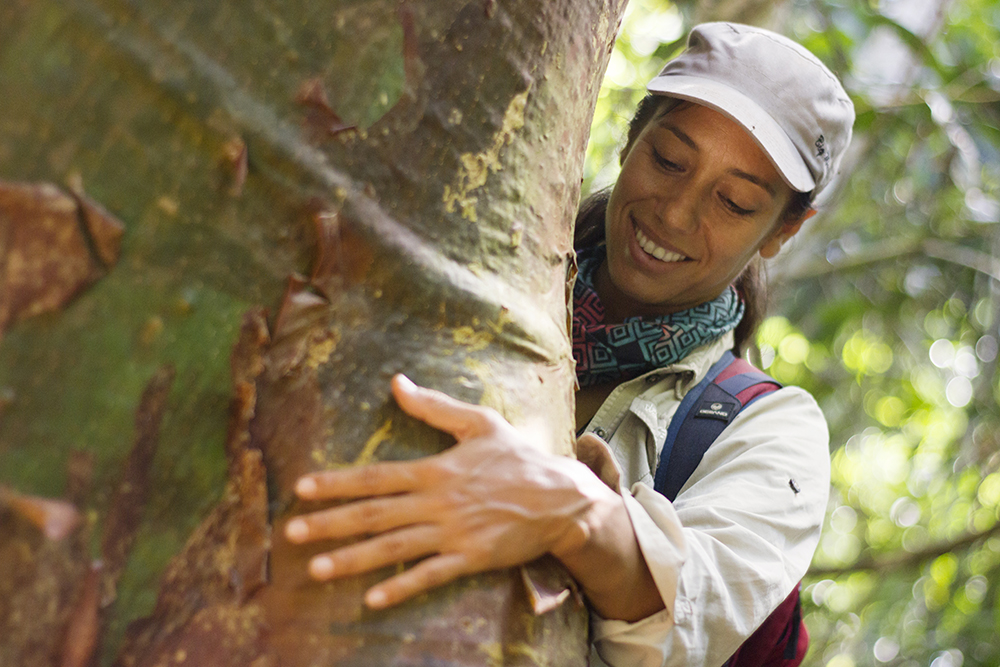 Tatiana not only gives her thanks for the award bestowed upon her, but also makes an emotional acknowledgement to the work of the park rangers, especially those based in Perú. She states: "Despite the important role we play, our – and all of our park ranger siblings' – work is not properly valued or recognized for what it is, for what we are: the true heroes of the planet."
You can make a difference!
Save the rainforest with ARBIO