ARBIO's awareness campaign on forest conservation in Madre de Dios wins the first award in the environmental category of "Great Ads for Good"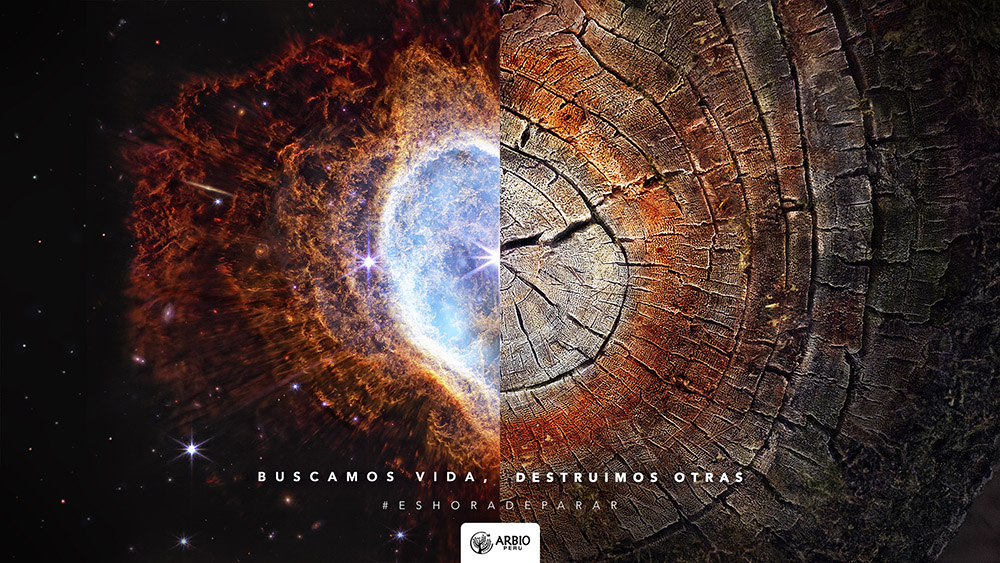 In commemoration of World Tree Day, we are proud to announce that an advertising campaign awarded in the environmental category of the "Great Ads for Good" exhibition, carried out in Cannes, France. The creative team of the well-known agency TBWA Peru developed the #BuscamosVidaDestruimosOtras campaign, competing with the best agencies around the world.
"Great Ads for Good" is an exhibition promoted by ACT Advertising Community Together, an NGO whose goal is to highlight the power of advertising creativity in order to raise awareness about social and environmental issues. The campaign stood out for its innovative and artistic approach by fusing images from the James Webb Space Telescope with photographs of tree trunk sections, highlighting growth rings by comparing them to nebulae, clusters and galaxies in space.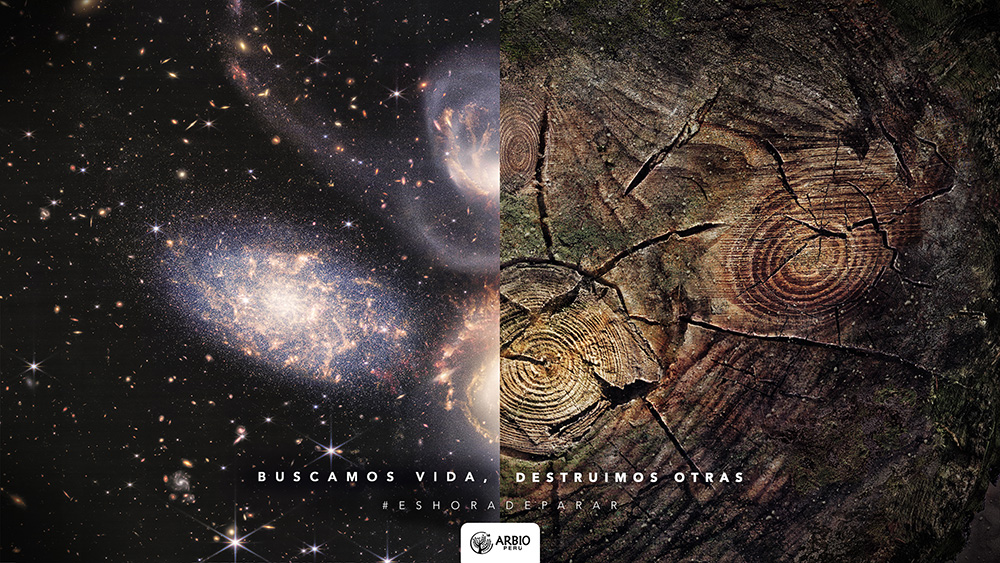 The images captured by the James Webb Space Telescope, which required an investment of more than 100 billion dollars and more than three decades of work, represent the deepest view of the universe to date, revealing events that occurred more than 13,000 million years ago. The campaign highlights the paradox of humanity investing in exploring unknown worlds in search of life, while the destruction of thousands of species continues on our own planet.
ARBIO y TBWA celebrate recognition at Cannes
The most threatened species in the forest protected by ARBIO is Shihuahuaco (Dypterix sp), which is found at Las Piedras river basin, in Madre de Dios. This tree is hardwood and slow growing. The felling of Shihuahuacos not only endangers the survival of this ancient species, but also that of thousands of species of fauna that depend on these giants to maintain the balance of the ecosystem.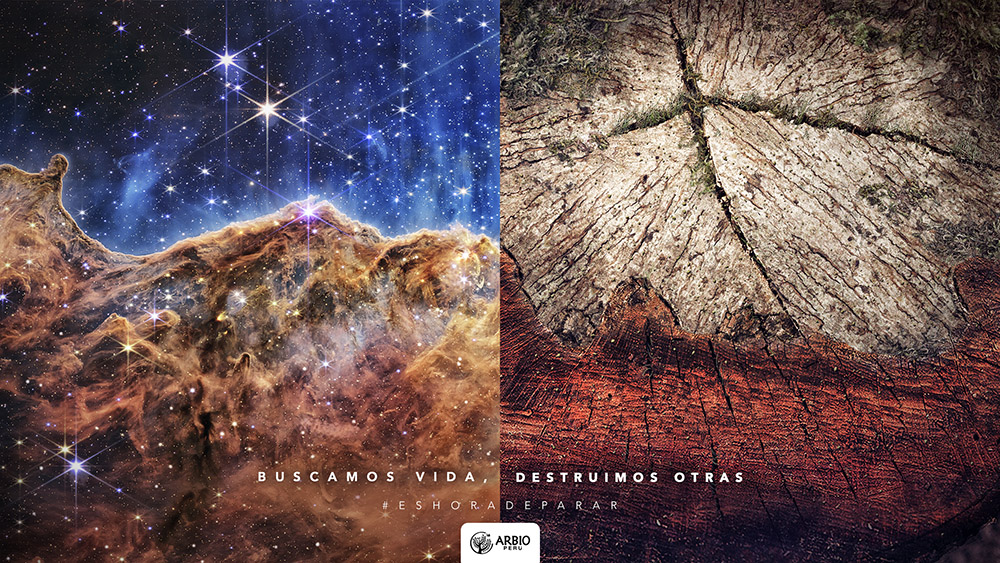 This recognition obtained in Cannes Film Festival is due to the work and dedication of ARBIO in protecting the Amazon forest and raising awareness about the importance of conserving these ancient species. This type of award should encourage more people and entities to join the cause and take specific measures to preserve our valuable natural heritage.
Written by Rocio Espinosa
Translated by Selene Sanchez García